About Scripps Research
Scripps Research scientists are pursuing multiple lines of research aimed at understanding and helping to mitigate the impact of the novel coronavirus behind the COVID-19 pandemic. They are tracing how the virus originated and spreads, exploring how it invades the body and how the immune system responds, and working to develop potential vaccines and medicines against the virus. For the latest updates on COVID-19 from Scripps Research, visit scripps.edu/covid-19.
SEARCH Members – Andersen Lab
Catie Anderson, Chrissy Aceves, Edyth Parker, Emily Spencer, Emory Hufbauer, Ezra Kurzban, Josh Levy, Justin Lee, Karthik Gangavarapu, Karthik Ramesh, Kristian Andersen, Laura Nicholson, Madison Schwab, Mark Zeller, Michelle McGraw, Nate Matteson, Refugio Robles-Sikisaka, Sarah Perkins, Shirlee Wohl
About UCSD
UCSD and UCSD Health are rapidly responding to the COVID-19 pandemic. Researchers and clinicians are generating new diagnostic capabilities, identifying therapeutic approaches and developing vaccines. Epidemiological studies are underway to understand transmission and limit community spread. For up-to-date information and to learn how you can support these efforts, visit campaign.ucsd.edu/impact/coronavirus/
SEARCH Members – Yeo Lab
Shashank Sathe, Stefan Aigner, Gene Yeo.
SEARCH Members – Knight Lab
Daniel McDonald, Pedro Belda-Ferre, Smruthi Karthikeyan, Rob Knight.
SEARCH Members – Laurent Lab
Holly Valentine, Peter De Hoff, Phoebe Seaver, Louise Laurent.
SEARCH Members – Turakhia Lab
Sumit Walia, Kyle Smith, Yatish Turakhia.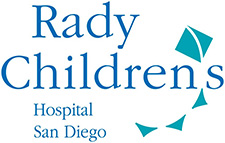 About Rady Children's Hospital-San Diego
Rady Children's Hospital-San Diego is a nonprofit, 524-bed pediatric-care facility dedicated to excellence in care, research and teaching. We are the only hospital in the San Diego area dedicated exclusively to pediatric healthcare and the region's only designated pediatric trauma center. Rady Children's Hospital is actively working on multiple projects to help and support children, families and community during the COVID-19 pandemic.
SEARCH Members – Rady Children's Institute for Genomic Medicine
David Dimmock, Nanda Ramchandar, Lauge Farnaes, Charlotte Hobbs